Leasing - is a type of an investment activity, whereby the Lessor (a leasing company) takes possession of the property (asset leased) and grants it (based on the lease agreement) to the Lessee for temporary ownership and use for a certain remuneration (leasing payments). Upon the full payment of obligations, the ownership title of the asset leased is transferred to the Lessee.

First and foremost, leasing is most beneficial for the companies – Lessees. In case of an economically viable project, the company is able to acquire equipment and launch certain production at a low lump-sum cost. This is especially the case for small and medium size enterprises, as well as the individual entrepreneurs.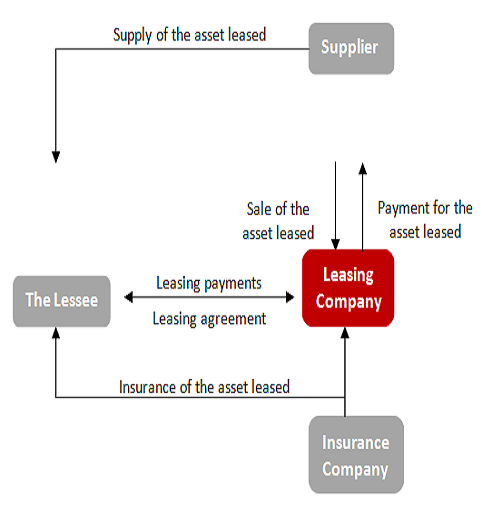 By acquiring equipment or machinery through leasing the entrepreneurs get the following advantages:
Reduction in the need for a start-up capital. Leasing enables to upgrade production facilities, obtain a high cost property in order to expand and modernize facilities at lower lump-sum costs.
Possibility to make lease payments directly from the returns earned from the operation of the acquired asset.
The collateral under a lease transaction, as opposed to a bank credit, is the asset leased itself.
Diminution of tax payments. Reduction in taxable income by the amount of interest paid under a lease agreement, etc.
A tailor-made repayment schedule (as agreed between the Lessor and the Lessee) adapted to the seasonality of Lessee's business.
The Lessee may choose the supplier at own discretion or upon the Lessor's recommendations. Whereby, the Lessor works out various issues related to the delivery and customs clearance of the equipment imported.
Legal Aspects
Leasing is regulated in the Republic of Kazakhstan by a set of certain legislative acts. You can download the extracts from legislative acts that regulate the leasing activities in Kazakhstan below.
| | |
| --- | --- |
| Law of the Republic of Kazakhstan No. 78- II dated as of July 5th, 2000 "On Financial Leasing" | Download View |
| Civil Code of the Republic of Kazakhstan | Download View |
| Code of the Republic of Kazakhstan on Taxes and Other Compulsory Payments to the Budget (Tax Code) and Law of the Republic of Kazakhstan "On Enactment of the Tax Code". | Download View |
| Enactment No.269 dated 19th March, 2003 "On the approved list of imported goods, for which the value added tax is paid by the offset method" | Download View |